HOW TO STOP HEARTBURN:
Simple Ways to Heal Heartburn and Acid Reflux
Publisher: John Wiley and Sons, New York, NY, 2001.
ABOUT.COM Rating -
----------------------------------------------------------------------
PRAISE FOR THE BOOK
"The most comprehensive and well-researched book I have ever come across on healing heartburn and acid reflux....A must-read for anyone who suffers from heartburn and related conditions".
Ray Sahelian, M.D. author of Mindboosters: A Guide To Natural Supplements That Enhance Your Mind, Memory and Mood.
"An in depth analysis of how to heal heartburn and acid reflux, a problem that afflicts humans across the life span, from infancy to old age...A valuable home reference."
Elizabeth D. Tate, FNP, C., MN coauthor of Unforgettable Faces: Through the Eyes of a Nurse Practitioner.
"Priceless and practical...Easy to read....A must-buy for all heartburn sufferers."
Joel E. Richter, MD, FACP, FACG, Chairman, Department of Gastroenterology, The Cleveland Clinic Foundation.

See below for list of chapters/topics
------------------------------------------------------------
For more details about the book and the authors, Click Here
CHAPTERS/TOPICS COVERED IN THE BOOK
Part 1: All about GERD and how to diagnose and treat it
Chapter 1: What is GERD and who suffers from it?
Common and uncommon symptoms of GERD.

What is GERD and who gets it?

GERD is often not diagnosed

GERD can become dangerous when ignored

Ten common myths about GERD
Chapter 2: What causes my heartburn?
When normal digestion goes awry

Medical problems associated with GERD
Chapter 3: How your physician comes to a diagnosis
Taking a medical history

Considering your current symptoms

The physical examination

Diagnostic tests that help

Valuable information you should provide to your doctor
Chapter 4: Finding medications that work
Ancient remedies

Basics of how GERD medications work

Over the counter remedies

Prescribed medications

Deciding on treatment strategies

When cost enters into equation

You may be taking medications that make symptoms worse
Chapter 5: Alternative medicines and treatments that may help
Ayurveda, herbal therapy, homeopathic remedies , accupressure, hydrotherapy, aromatherapy, yoga.
Part 2: Other illnesses affecting or similar to GERD
Chapter 6: Peptic ulcers
Types and causes of ulcers

Initial evaluation

Diagnosing and treating H. pylori or NSAID ulcers

Ulcers and stress
Chapter 7: Hiatal hernia
What is hiatal hernia

Types of hiatal hernia

Causes of hiatal hernia

What to do when hernia and GERD co-occur

When surgery is needed
Part 3: Special situations and problems
Chapter 8: When surgery is needed to heal your acid reflux
Who needs surgery

Before surgery

Questions you should ask

Types of surgery

Just before surgery

Undergoing the surgery

After the surgery
Chapter 9: Pregnancy and acid reflux
Pregnancy brings massive changes to the body

Which pregnant patients are most prone to acid reflux

When should you consult a gastroenterologist

Important information about medications for pregnant woman

How GERD is diagnosed in pregnant woman

Treating the GERD
Chapter 10: Heartburn in infants and children
Symptoms in infancy

Determining if your baby has GERD

Lifestyle care changes and treatments that baby may need

Common mistakes parents make

Acid reflux in children and adolescents

GERD in children with disabilities
Chapter 11: How acid affects the elderly
Possible causes of GERD in older people

Symptoms in elderly

Impact medications can have

Lifestyle changes
Part 4: Lifestyle changes that work
Chapter 12: You are what you eat
Avoiding serious problems

Importance of balanced diet

Why and how certain foods affect GERD

What you should-and should not drink

Evaluating your diet

Sample food diary

Creating your own food diary
Chapter 13: You are what you sleep
Types of sleep disorders

Causes of suboptimal sleep

Sleep solutions
Chapter 14: What you weigh matters
Obesity and GERD

Don't use usual quick fix remedies

Sensible weight loss suggestions

Consider weight loss clinic

Medications and surgery for obesity

Can-and should obese people have anti-reflux surgery
Chapter 15: Unstress yourself
The stress level self test

Actions you can take

Other stress-reducing ideas
Chapter 16: Two key lifestyle changes to make
Stop smoking now!

Choose your type of exercise
Chapter 17: What the future holds
Diagnostic advances

Advances in medication

New procedures

Other advances
Appendices
Appendix A: When your doctor does not understand
Appendix B: Glossary of terms
Appendix C: Medications that can cause or worsen GERD
Appendix D: Medications that can interact with GERD medications
Appendix E: Organizations
Appendix F: Other sites of interest
For more details about the book and the authors, Click Here
------------------------------------------------------
Other books by Dr. Minocha (available at amazon.com )
Minocha's Guide to Digestive Diseases
Gastroenterology Resident Pocket Survival Guide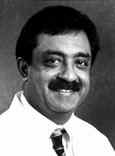 Dr. Minocha is board certified in gastroenterology, internal medicine and geriatrics. In addition, he is fellowship trained in clinical pharmacology and medical toxicology. He is a Fellow of the American College of Physicians, American College of Gastroenterology and American College of Forensic Examiners. He is the gastroenterology editor for Veterans Health Systems Journal and a medical editor of the Gastroenterology Textbook of eMedicine. He has authored or co-authored scores of articles in peer reviewed scientific literature.

DIRECTORY LISTING FOR DR. MINOCHA

Who's Who in the World, Marquis Who'sWho.

Who's Who in the America, Marquis Who'sWho.

Who's Who in South and Southwest, Marquis Who'sWho.

To learn about

heartburn, click http://www.diagnosishealth.com/gerd.htm

For frequent

noncardiac chest pain, click http://www.diagnosishealth.com/chestpain.htm

To learn about

indigestion & heart, click http://www.diagnosishealth.com/indigestion.htm

Thank you for your visit

GOD BLESS YOU AND EVERYONE AROUND YOU

DiagnosisHealth.com Home Page Disease Information Center Dr. Minocha's health Blog